Projects
Listed below are design/branding projects I've done in the past few years, ranging from my own personal ones to freelance, commissioned projects done for artists and non-profit organizations.
Color & Cool It: A Community Coloring Lab
FLYERS
Miscellaneous flyers + branding work for various artists, groups, and organizations in the DMV area.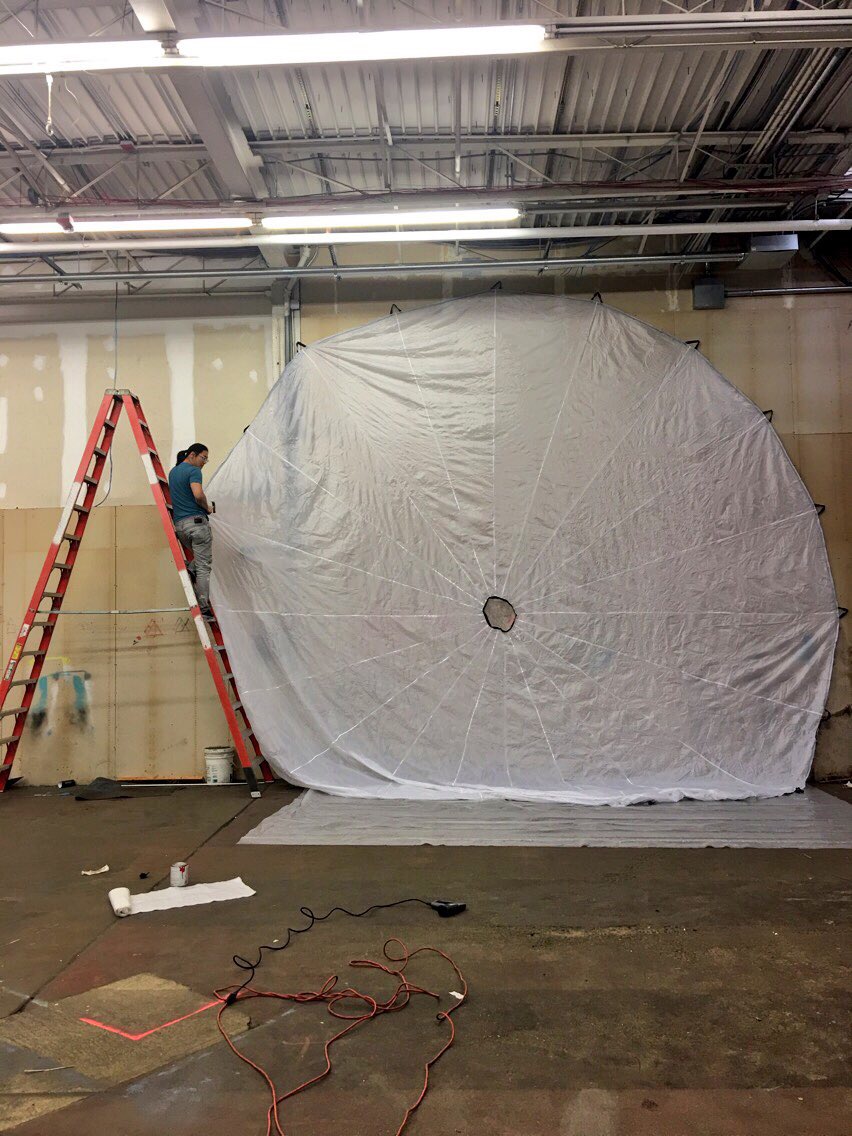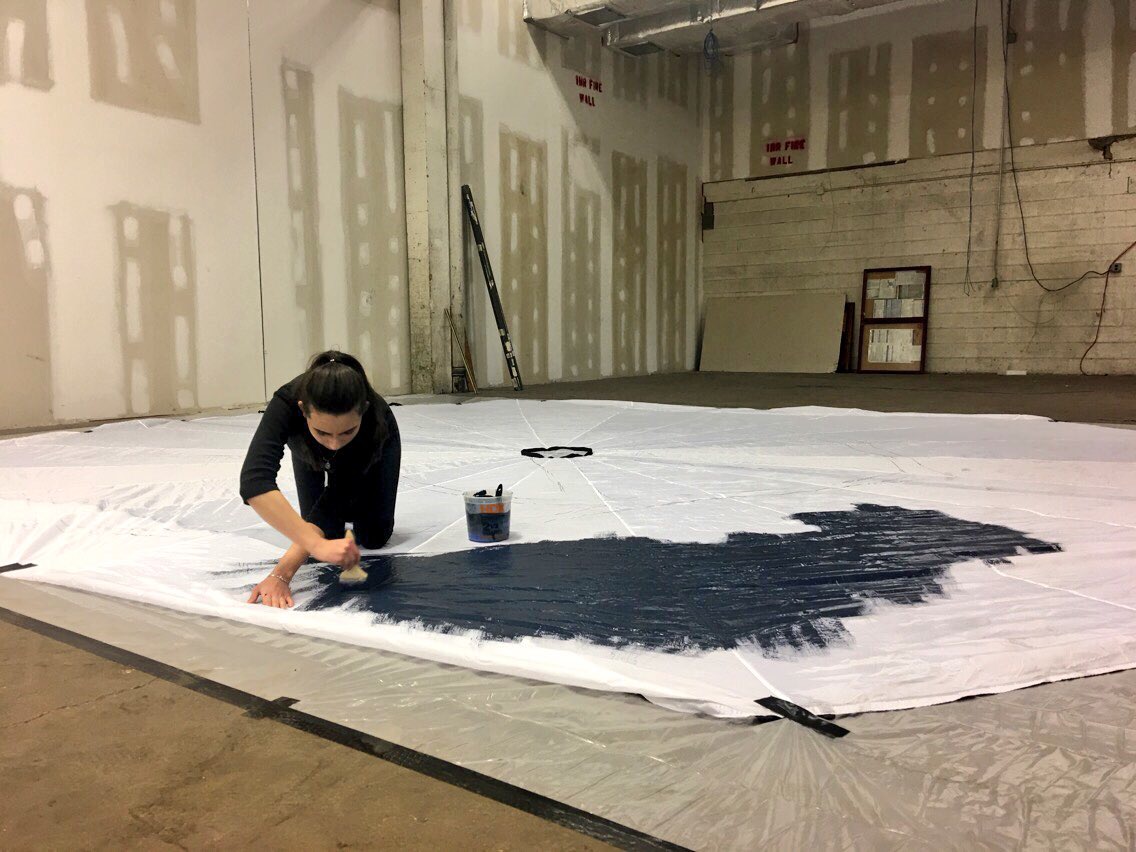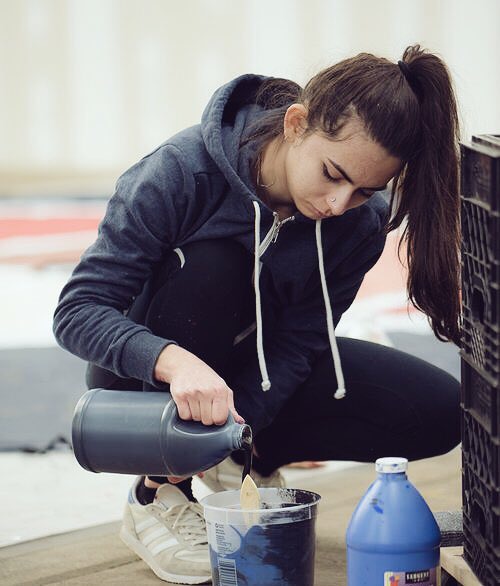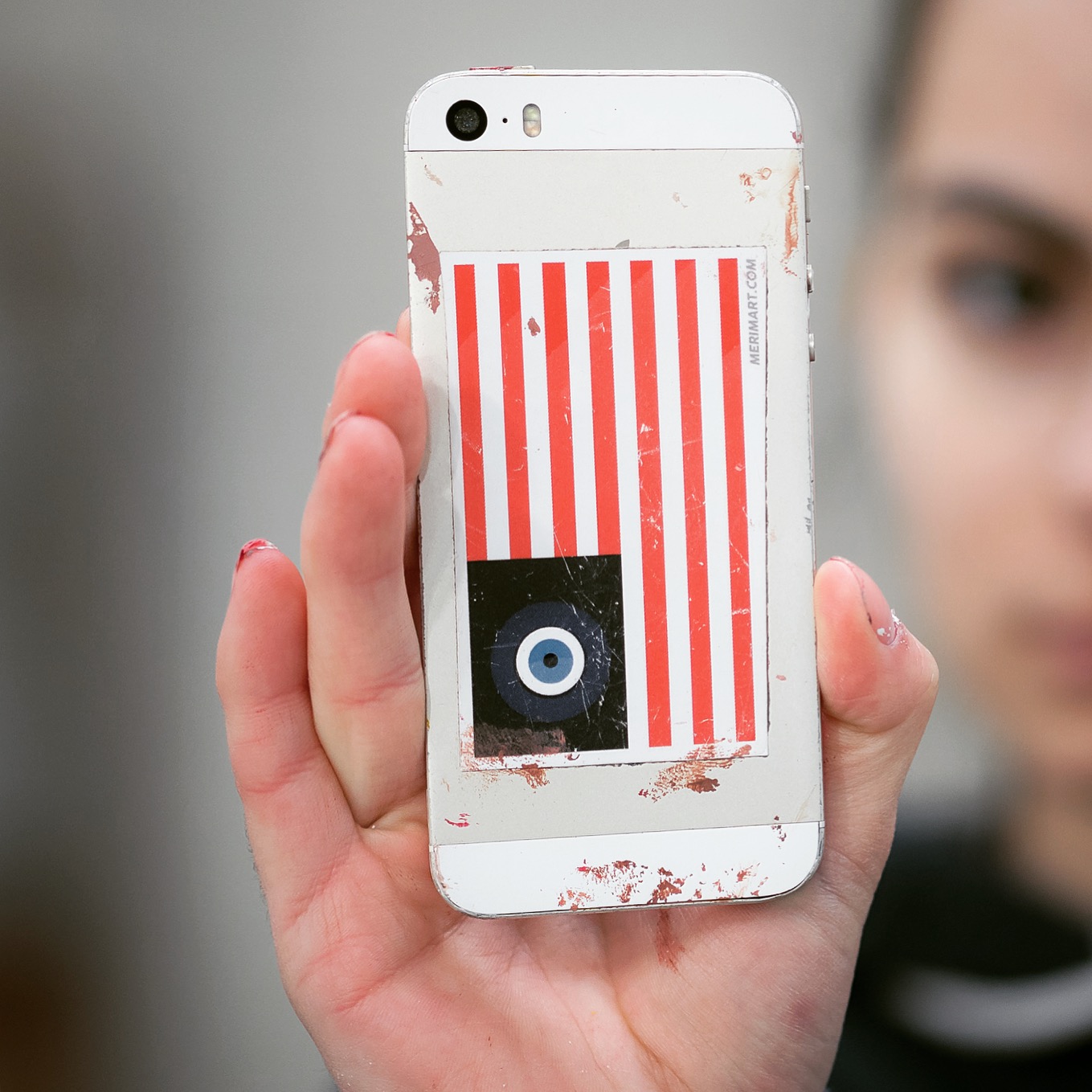 WOMEN'S MARCH PARACHUTE BANNER
Original design created by Merima incorporating peace + love + the female physique + various skin tones to represent respecting and loving women, of all color and viewing them as equals with one another. Parachute was 24' in diameter, 75.9' in circumference, and 452 sq ft total. The project took 4 days to complete entirely in time for the 2017 Women's March on Washington, D.C.
Photos by James Jackson
UNION MARKET POP-UP
Merima partnered with Union Market in NoMa DC for a coloring workshop on 1.19.2017. Guests enjoyed complimentary coffee, breakfast, and enjoyed stress-free coloring on original cartoons revolving around the socio-political climate in the DMV. Guests from three to seventy years old sat and participated in the pop-up. Everyone who came and spent their time in the pop-up went home with a coloring set or single book.
Photos by Makeda Solomon
Connecting The Dots was a group exhibition of emerging artists within the DC/MD/VA area. The work housed in the New Project Studio was compiled from 21+ artists. Opening reception took place on December 10th and roughly 250-300 guests came to celebrate the talent in the area.
Visual aids by Merima
UMBC Progressives
Social media visual aids for a UMBC organization advocating for justice and safety on their campus.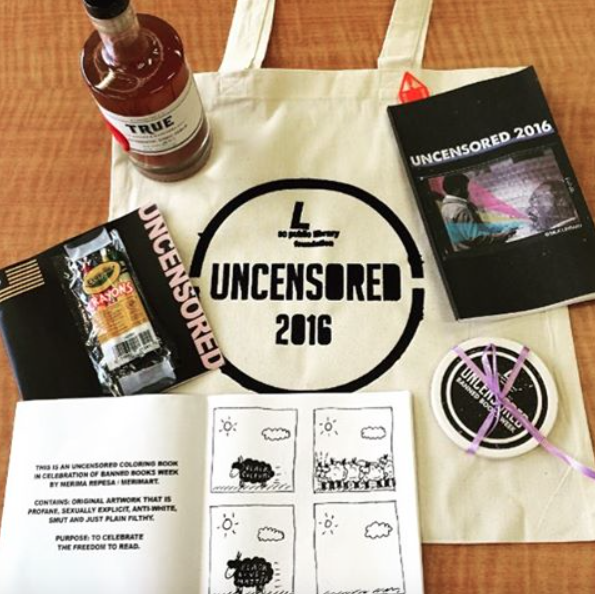 DC Public Library
September 2016, DCPL commissioned Merima to create a special edition coloring book for their celebration of National Banned Books Week.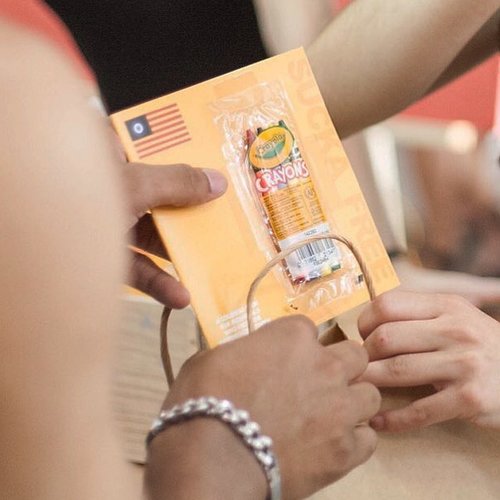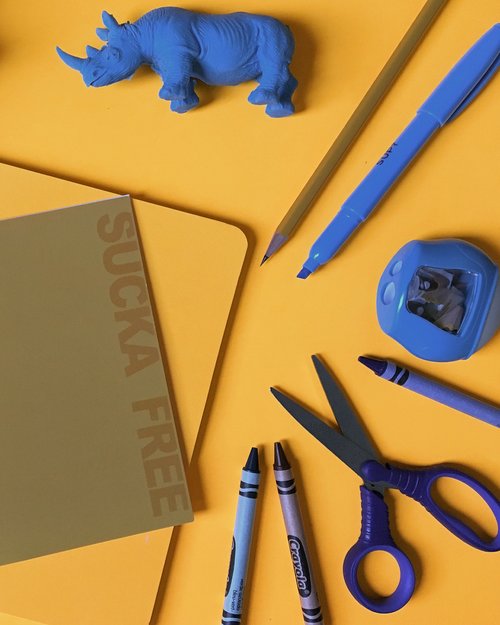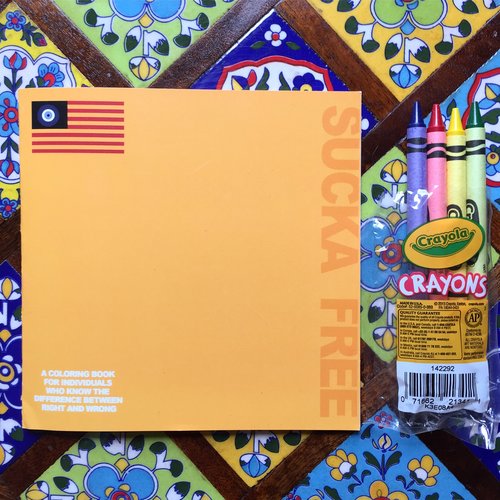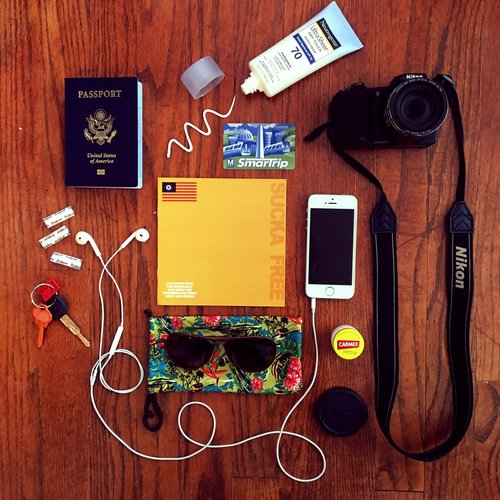 SUCKA FREE Coloring Books
The coloring books were released in August at an Urban Outfitters art show in Gallery Place DC. They were 16-page booklets that contained the most popular pieces of mine.
An extensive form of seamless promotion leading up to the show was planned out a month before the event, advertising the books as an absolute essential for anyone to have in multiple situations such as a back to school and travelling necessity.
The purpose of the coloring book was to showcase socio-political cartoons in a very playful and digestible manner of serious information, targeted for people the age of 16-24, but ultimately appealing to all age groups. They were re-released a few weeks post the UO event and sold out within a weekend.
A special edition was released in collaboration with DC Public Library and a holiday version is planned on a release.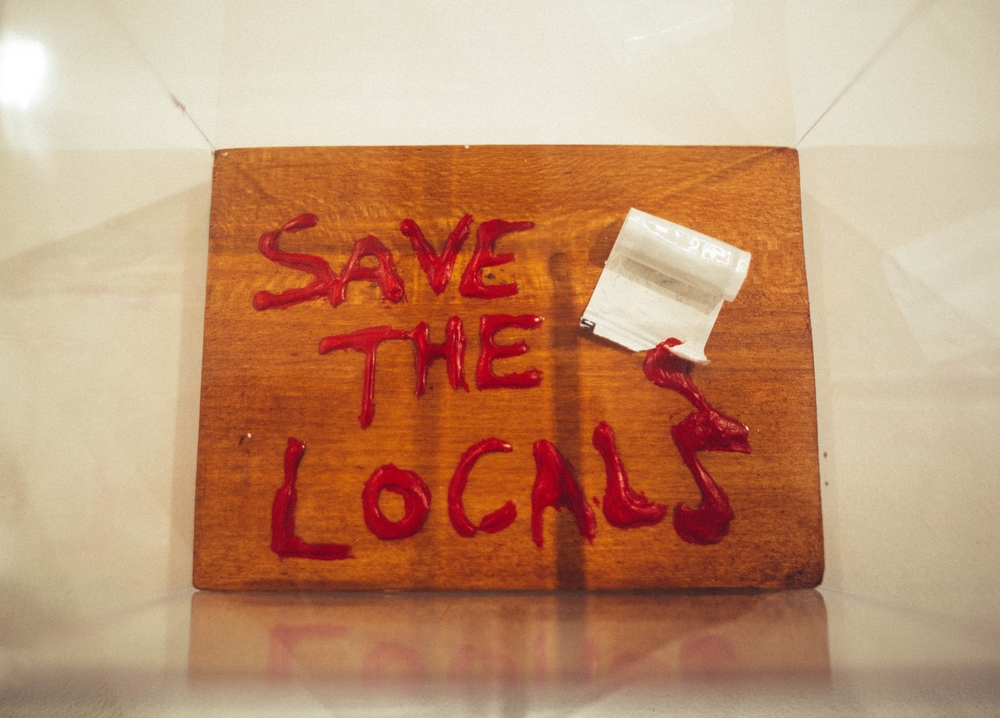 MUMBO SAUCE
Culture is a product highly valued in capitalistic societies. It is studied, stolen, reproduced, packaged and sold to the public. But no matter how similar it is to the original, it will never have its authenticity.
Merima Repesa creates a visual example to replicate this phenomenon using a D.C. culture staple, specifically mumbo sauce.
"Save The Locals/I Found It In The Sauce Drawer" mixed media/2016
"STOCK UP!" mixed media/2016
The bottles of mumbo sauce serve as the product every factor of gentrification and ethnic cleansing tries to sell as a cloak of authenticity to compensate for their actions. The overflowing shopping cart of mumbo sauce embodies how eager the consumer is to buy into a replication of a culture they know nothing about due to how trendy it currently is.
G.U.M.P.
A band called G.U.M.P. (Give Us More Power) collaboration led to a t-shirt design for a show in July 2016. Listed are portraits made for promotion for the show.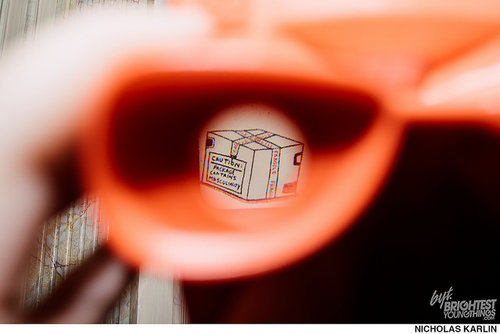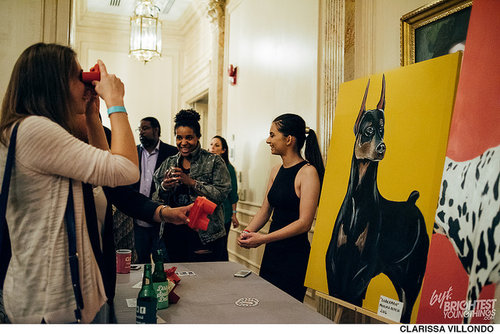 ViewMasters
In May 2016, Merima Repesa displayed her work at the National Museum of Women in The Arts in a more interactive way than you would normally find at museums. The View-Masters project was a creative twist on the usual way you viewed art. The original View-Masters were stereoscopes that held reels of seven 3-D photos that you could see when you would look into it and pulled the handle on the side to go through the reel. The project consisted of five original View-Masters and 10 reels of various original artwork by Merima.
The purpose of the project was to engage the audience within the artwork, rather than only observing. With the world of technology advancing and communication between people dwindling into being mainly through mobile devices, real interaction is harder to sell.
The night of the exhibit at the NMWA, an audience of 18-60+ interacted with the View-Masters with elation. A table full of toys in a room of adults had a greater turn out than expected. Older viewers appreciated the essential time capsule portion of it and the younger viewers appreciated it as a reason to put their mobile devices down and physically look through artwork.
Due to its success, the View-Masters were brought back in August 2016 for a group exhibit at Urban Outfitters in Gallery Place / Chinatown DC during store hours. The audience at this event ranged in all ages due to the store's location and diverse foot traffic. Several viewers looked through the View-Masters with awe and started to take out reels and place new ones in as provided for them.
The project concluded that preserving human interaction is not a lost cause. Though we are very reliant and "glued" to our phones, laptops, tablets, computers, and any technology in general, physical interaction has become a very difficult task, but not an impossible one.
#MovingDay by Thank You For Not Snitching
#MovingDay was TYFNS's first event in September 2015 and they dropped a mixtape in light of the event featuring 3 artists from the DMV area. I provided the creative direction for the promotional visual aids and tape cover.
Photography/Graphic Design/Direction by: Merima Repesa
A Creative DC
Summer of 2015, A Creative DC commissioned me to design a logo to represent their collaboration with DC Public Library for a stationary notebook. The sticker shown was also a collaboration project with myself and ACDC.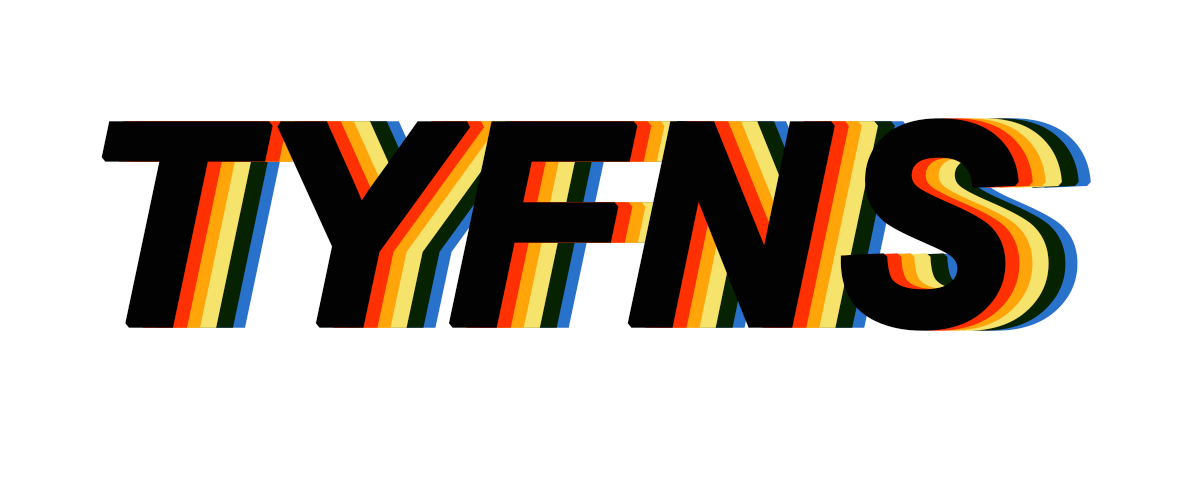 Miscellaneous designs ranging from logos to promotional aids and blog post artwork for TYFNS dated 2014-2015.